Your
wallet

and your life,

burst

ing at the seams.
Tools and articles to help you balance living in the present and saving for the future.
As Featured In
MOST POPULAR TOOLS
FINANCIAL INDEPENDENCE / RETIRE EARLY (FIRE)
Plan your journey to Financial Independence / Retire Early
Unlock financial freedom earlier with side income after quitting your day job
Calculate how much a one-time purchase impacts your FIRE timeline
Take your wealth planning to the next level with my
Wealth Planning Toolkit

for Google Sheets – just $20.

Plan for recurring monthly income over different time periods as well as windfalls and one-time purchases in the future.

Includes 10 year Net Worth Tracker with Dashboard, Asset Rebalancing Calculator, and advanced FIRE and Coast FIRE Calculators.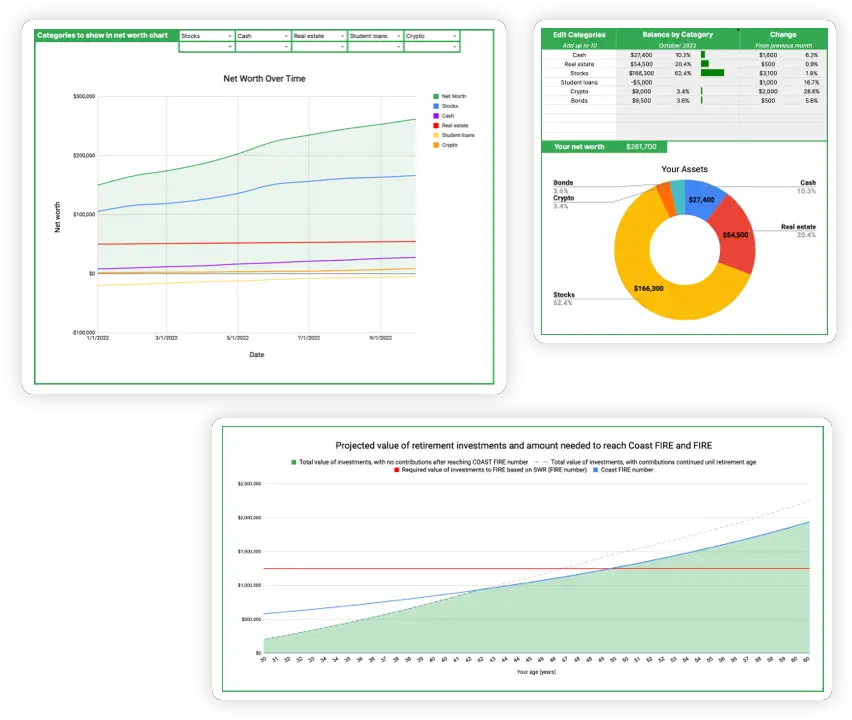 INVESTING AND LOANS
Visualize the incredible power of compound growth
Compare your monthly payments and total cost between a 15 year and a 30 year mortgage
Analyze key financial metrics for your next real estate deal
SAVING AND INCOME
How much cash should you have saved up in case of an emergency?
Discover how much you can save by switching to an electric vehicle
Calculate how much of a salary raise you need to keep up with inflation
CRYPTO
Articles
Get a free copy of my ultimate monthly personal budget template for Google Sheets – the only tool you need to manage your monthly budget.
About Me 🙋‍♂️
Hey there, welcome to WalletBurst!
I'm Andrew, a 28 year old guy living in the SF bay area. I write about gaining lifestyle freedom through smart personal finance. Here I share tools and insights to help you accelerate your path to financial independence.